Live Stream Don Henley In Conversation with Billy Joel
Stream the Sold-Out Event at 92YonDemand.org/livecast and Yahoo.com/live
September 20, 5 pm ET / 2 pm PT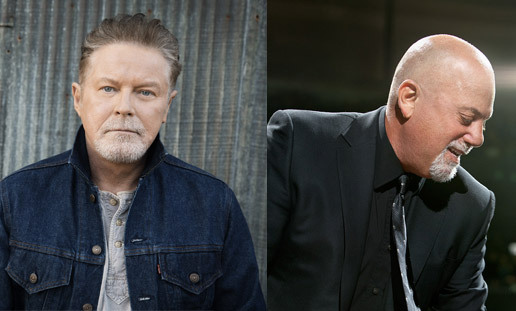 Watch the live stream of 'Don Henley In Conversation with Billy Joel' at 92nd Street Y in NYC Sun, Sep 20th at 5pm ET/ 2pm PT at 92YonDemand.org/livecast or the Live Nation Channel on Yahoo.

Don Henley and Billy Joel, true American rock royalty, have remained friends throughout their careers. Joel even sang at Henley's wedding, while Henley showed his admiration by performing at Joel's Kennedy Center Honors. Now these two music legends are set to make a rare public appearance together, when Joel moderates a conversation with Henley at 92Y. Hear them talk about their lives, their careers and about Henley's Cass County, his first solo album in 15 years, a musical return to his roots. Please join us for what promises to be a memorable evening.

Fans will be able to tune-in on the Live Nation Channel on Yahoo or through the Yahoo Screen App on mobile devices (iOS & Android) and connected devices (Apple TV, Roku, Xbox).

The event also streams at 92YonDemand.org/livecast.