15-20% Off Don Henley 'Cass County' Album & Merchandise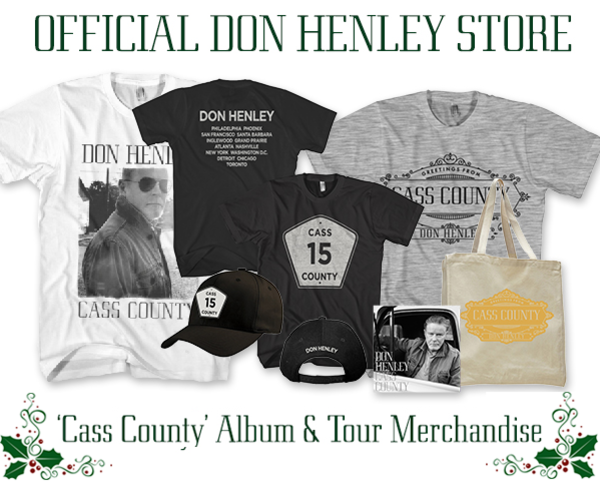 This week only, shop the official Don Henley Online Store and get 15% off all versions of his new album, Cass County, including the Deluxe CD, 180 Gram Vinyl, Super Deluxe Vinyl Book and exclusive T-shirt/ Lithograph bundles.

Additionally, get 20% off new Cass County Tour 2015 merchandise, including T-Shirts, hat, accessories and more!

All orders over $50 will receive free domestic standard shipping.